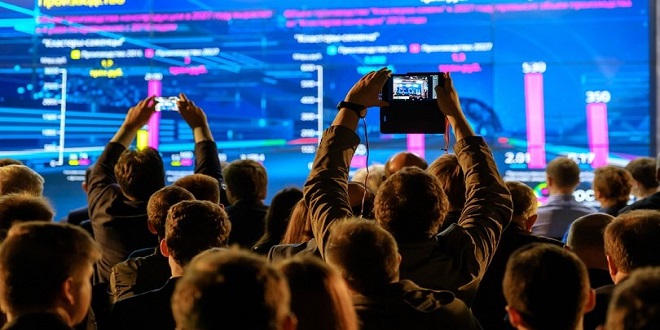 Additionally, publishing, and publicizing content on additional platforms, such as social networks, websites, and other digital media channels, regardless of what they are, automatically conveys search engine optimization (SEO) benefits.
Not only will content be more findable to its intended audience when it appears on more platforms, but it will also be more findable by search engines. Links will be created to and from your website or relevant web presence that can help boost visibility for the piece of content in question and possibly for a site or blog in general.
Contribute
Certainly, your own website, blog, Facebook page, and other content channels are taking up plenty of your time, as well as they should. But that's no excuse for underestimating the value of contributing content to properties you don't own or control to increase visibility and gain new audiences you may not otherwise have attracted.
Publications
A key component of contributed content is published bylined articles, editorials, or columns in relevant editorial publications (online or off). These can be industry, trade print, or broadcast publications in your area of expertise. They also can be business journals, local news publications, or anything that's relevant to your business or goals.
One of the strongest reasons to pursue this path is that editorial media outlets have editorial controls. The information they publish automatically conveys a higher level of authority and quality given there are hurdles to overcome in the editorial process.
Blogs
The same path can be taken with relevant blogs (many of which have higher levels of readership than more "traditional" publications). Again, guest blogging on relevant sites creates more awareness and can build new audience segments.
Guest blogging also creates valuable links back to your own site or content. Don't forget to reciprocate by inviting guest bloggers to contribute to your own blog, as well.
Promote
Go social when contributed content is published, whether on a blog or in a more traditional news outlet. There's absolutely no excuse not to promote your content. For instance, tweet a teasing heading and a link, or add summaries and links to social networking sites and to news aggregation and social bookmarking sites such as Digg, Delicious, and Stumble Upon. In addition to creating and amplifying awareness for your own content, you're helping to drive traffic to the source that published your content contribution. They'll appreciate it.
Syndicate via RSS Feeds
It's likely that content is being published on a regular basis on several sections of your website or sites. Blogs, press releases, new product announcements, podcasts, and a YouTube channel are just a few examples of areas that are frequently or regularly updated. RSS (which stands for either rich site summary or really simple syndication—take your pick) allows newsreaders and aggregators to scrape headlines, summaries, and links off websites for syndication.
RSS has long been used to syndicate news content and financial information such as stock quotes. More recently, it's become the standard operating procedure for blogs. Organizations are turning to RSS to issue event listings, project updates, and corporate announcements.
There are RSS feeds that can track eBay listings, products on Amazon, packages sent via major courier services, project management activities, forum/listserve posts recently added downloads, search results, a book's revision history—you name it. If it's online, and particularly if it's frequently updated, it's almost certainly RSS-able. RSS is an invaluable tool for getting content out there, rather than simply building it and hoping it will come.
Last word
Make sure you push content, or links to content, out on social networks, forums, and discussion sites. However, don't forget the old standards for content pushing, like good, old-fashioned email, which still works perfectly well both for announcements and newsletters with links back to online content.
There are also numerous ways to repurpose content from one channel into another. For example, a webinar can be recorded as a video and published on your own website or YouTube. Going further still, tools such as Tubemogul can push that same video to some 30 video-sharing sites.